Friends of the River – Annual General Membership Meeting  and "Fun-Raiser!!
Monday, April 24, 2017 – Gather at 4:30 p.m at Josie's Steakhouse on the White River – 50 Riverbank Rd., Batesville  72501
Make plans now to attend this celebration of the work we do together and share a look ahead at the challenges.  This annual meeting is a recognition of the power of members and citizens acting together for the benefit of clean, healthy water in our rivers and streams.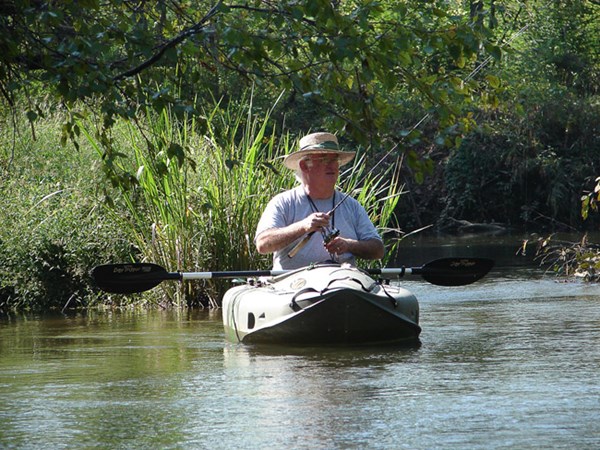 Here's a note about the guest speaker – Dr. Joe Nix.
Joe Nix is a water chemist, environmentalist, naturalist, and educator considered by many to be the watchdog of Arkansas rivers and lakes with respect to water quality and usage patterns. His mission has been to have society use good scientific data in making decisions about environmental matters.
Nix received his PhD in nuclear geochemistry in 1966 and accepted a position at OBU. He immediately adapted his research skills to studying streams in Arkansas. The Arkansas environmental movement was building strength, focusing on preventing the damming of the Buffalo River. The Ozark Society was formed for that purpose. Nix—like Neil Compton, Harold Alexander, and other environmentalists of that era—was heavily influenced by the writings of Henry David Thoreau and Aldo Leopold.
In Dr. Nix's words –  Neil Compton had already established the Ozark Society when I finished graduate school.  I became active with this group and participated in lobbying for establishing the Buffalo National River as well as fighting against two dams planned for the Buffalo.  When Dr. Compton decided to step down as president of the Ozark Society (after establishment of the Buffalo National River), I took over as the second president.  We continued to have input into the early development of the Buffalo National River and continued to work toward establishment of the Chaney Creek Wilderness and the Upper Buffalo Wilderness.
– See more at: http://friendsoftherivers.org/events/view/109/friends-annual-general-m#sthash.3fezJV53.dpuf